Our Approach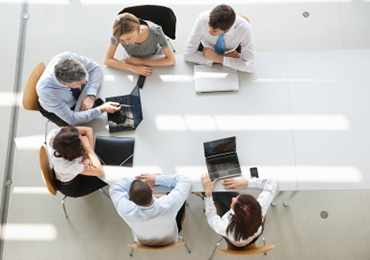 If you are looking for an IT infrastructure company that can deliver highly reported and business focussed results, then we are on the same page!
Ovalis specialises in companies that have extraordinary or excess IT requirements. Our smaller clients are ones that sit outside the usual mould… for example fast growing clients that needs highly responsive solutions to regularly changing requirements, or clients that have enterprise level requirements that are inversely proportional to their staffing levels. Have a look at our case studies for some examples.
We believe that one approach to IT Infrastructure delivery does not suit all clients and tailor our delivery to suit your business requirements.
Our Philosophies
There are four fundamental philosophies that guide the operation of our business:
Collaborate openly and honestly with our clients
Use our expertise and relationships to deliver value to our clients
Nurture our employees through development and training
Maintain a profitable and sustainable organisation.
Excellence in Reporting
You should clearly understand what your IT spend is doing for you. Our regular and detailed reporting will help you understand your organisational or project goals and priorities, and provide a detailed management view of work that has been done in a period. We can tailor our reporting so that it feeds directly into internal reporting mechanisms.
In Line IT Management
We are happy to not only be your IT provider but your IT Department and appear as a staff member of your organization. This allows us to represent you directly rather than being the third party "IT guy". Some of our clients find this approach is great for company image and provides a better interface between staff and system.
The Right People
We only hire and use people with enterprise level experience and a proven background in IT infrastructure delivery. A high level of communication skills is also an important factor in our selection process.
At the end of the day your success is our success. We always aim to be very successful!