Our People
Director – Andrew McKenzie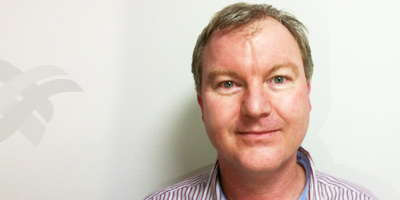 Andrew McKenzie has over 25 years experience in the IT industry. He has extensive experience in infrastructure design and delivery of IT services across multiple industries including:
Public Infrastructure Services
Manufacturing
Financial Services
Public Sector
Experience and Skills
Andrew provides a balanced set of interpersonal, communication, technical and management skills. His experience covers the full lifecycle of IT systems from planning, design and implementation through to IT support frameworks. He has managed projects for a broad range of small, medium and large clients and understands both the specific needs of a smaller business, but also how to scale solutions to larger environments.
Roles
From 1996-2011 Andrew was been key to the success of an IT infrastructure provider, helping it grow from its first major infrastructure client to a $7M P.A. hosting and infrastructure support business.
As Group Systems Architect, Andrew managed directions and design of both the internal 1000 seat hosting infrastructure, and on site IT solutions. Other key roles that Andrew fulfilled include:
Design and implement internal business systems
IT Training creation and delivery
Deliver high Q.A. standards through standardisation and documentation
Deliver internal and external technical presentations
End to end delivery of on-site infrastructure solutions and support
Andrew has also performed in various capacities at the Australian Taxation Office including IT administration, management and project roles, banking a decade of experience in those roles.
Andrew's projects include implementation and integration of a 1000 seat site in Shanghai for a global manufacturing company, and other overseas implementation projects in Singapore and New Zealand.
Summary
Andrew receives outstanding comments from both clients and colleagues, generating comments such as:
Andrew is at all times organised, communicative, reliable and considerate of the best interests of his clients
This level of reporting is brilliant and the best I have ever seen from any service provider
Systems Engineer – Steffen Duelund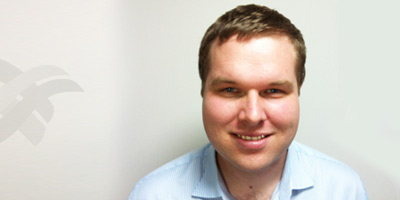 Steffen brings 7 years of IT experience to the organisation, with the majority of that time spent with a global Public Infrastructure provider. He is a natural leader and particularly enjoys project and people management.
Experience and Skills
Steffen's enterprise experience includes the following areas:
Project Management
Data center management
Deployment and management of Virtual Infrastructure technologies
Microsoft Exchange Management
SAN Management and maintenance
Backup, archiving and replication
Helpdesk roles
Summary
Steffen brings excellent people and technical skills to our clients, and has an outstanding focus on achieving goals and outcomes.